Gnana Deepam is all about strong conviction and social values. It is a brief compilation of the spirit and endeavour of one individual wholly committed to keep this flame of conviction and values alive through Gnana Deepam, the school for the disabled children of GOD.

Established in March 1993, this school is a voluntary private organisation run by Gnana Deepam Charitable Trust.

Mrs. Uma Dandapani started this school in a small rented car shed at Pammal in Pallavaram, Chennai . There were many special children from the poor neighborhood who needed her care, as there was no special schools for these children in this area. So she acquired a land and built a few rooms and started her school. And today it has blossomed into this large institution providing care for her growing family of special children- the 7 have grown around 32!!!.
It is the story of those young innocent lives who have been provided with a new meaning for their existence and a capacity for facing life within their capabilities without the fear of discrimination and ridicule. And most of all, this presentation is a tribute to the handful of dedicated teachers who share a common vision of seeking a better world for these lesser-gifted children, with their untiring work, love, compassion and an infinite patience.
The moving spirit behind this venture is a very ordinary and humble person – Mrs.Uma Dhandapani. The urge to serve the special children did not dawn on her, overnight. Mrs. Uma had a formal college degree and happily settled down with her husband Mr Dhandapani and with her two sons Jay and Vijay. There is more to come, later she got a post graduate degree in special education for the Mentally challenged. She started working for these children in the Hindu Mission Hospital . This experience gave her an insight into the problems faced by the parents of such children. She wanted to find a solution for this and this became her dream. She has managed to instill hope into the minds of the parents of such children that they can together make such children capable of facing the world to the best of their abilities.
And now Mrs. Uma helped by son, Jay and her husband has managed to make this dream come true. Her son Jay is an instrument in getting this to happen. He is very enthusiastic about this school. He has many ideas to improve this school. He is sure to be a success in this venture.
Now the car shed school has been transformed into this large happily working institution with the help of MARCSAUQUET FOUNDATION, SPAIN. It has classrooms, playground, weaving room, yoga room, tailoring room, block printing room etc., with teachers and instructors for each occupation. This is no more an one man program, Uma has lot of support from the caring public. There is a welcome trend in youngsters to help such organizations. We need more public help as we dream of improving further.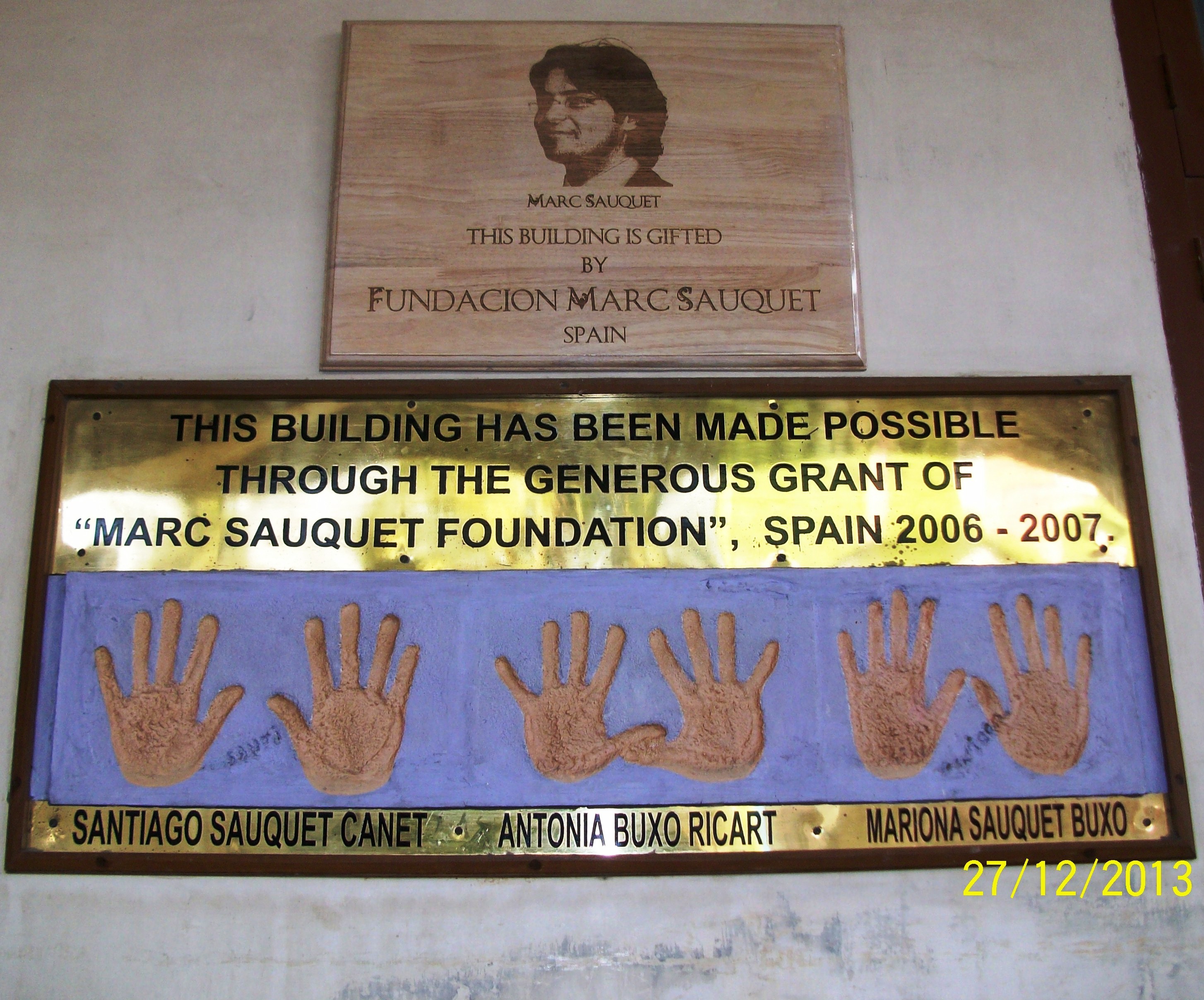 Each child is trained according to his/her abilities. The end result is astonishing. You have to see it in person to experience the change in the child. One visit to Gnana Deepam convinces you that every child here is a SPECIAL child guided towards their classrooms, perhaps, not a child endowed with all the normal capabilities but still a CHILD. This child is not a curio, an exhibit, it is a normal child with feelings inside like any of us. Accept them as they are.